About company
An architectural miracle from the vision of Norman Foster, Khan Shatyr is the largest architectural project in Central Asia.
Khan Shatyr is considered to be the first lifestyle center to bring together world-class entertainment and retail under one roof. The building opened on July 6, 2010 to coincide with the 12th anniversary of Kazakhstan's capital. Khan Shatyr is 150m high with a 127,000sqm transparent rooftop and 6 stores. There are 700 parking places per car.
Khan Shatyr" shopping mall was awarded with "ALTYN SAPA" prize of the President of the Republic of Kazakhstan as the best company in small and medium business.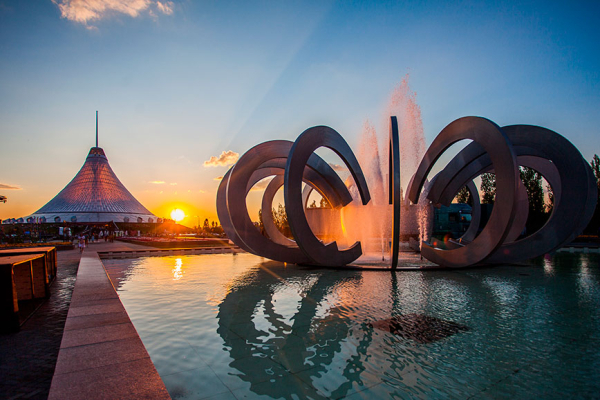 The main concept of "Khan Shatyr" shopping center is an organic combination of world-class shopping and various kinds of entertainment and events. Sky Beach Club is the first and the only beach club in the capital, as well as one of the largest family gaming centers Fame City, favorite Chaplin cinema, beauty salons, cafes and restaurants, supermarket and service centers.
Annually Khan Shatyr attracts several thousand people to concerts of stars, gives opportunity to meet famous performers and talented people. Under the dome there are film festivals, concerts of world stars, exhibitions. Famous singers, musicians perform on stage at the mall and every weekend is filled with children's activities and entertainment programs.